If you are considering to look for houses made out of containers as the alternative buildings or for your next build, there must be a few questions and doubts jumping through your mind. As a container home manufacturer, The Box Modular House has a rich experience in container house projects, and have rounded up the pros and cons of container homes for those interested in container homes.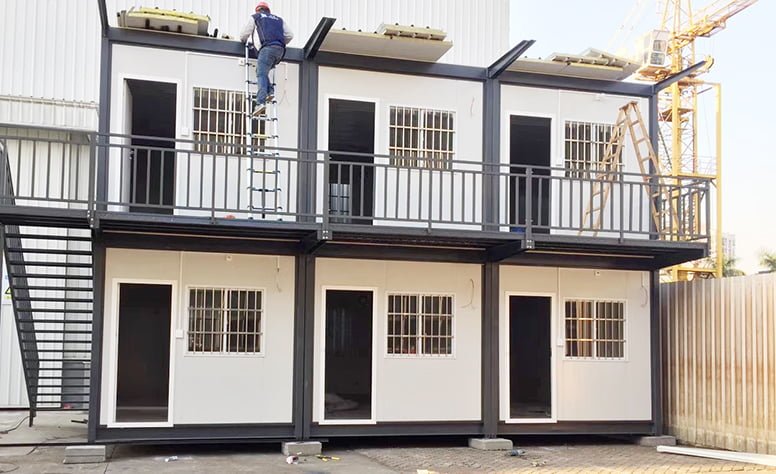 Pros and cons of container homes:
1. Advantages of shipping container homes
Do you find someone strolling along the container house manufacturers? Finding container homes are becoming more and more ubiquitous? You may be wondering why people would prefer to live in the shipping container rather than conventional house. Here are some benefits of shipping container homes stated below.
- Cost-effective
Shipping container home is more cost-effective and economical than traditional housing because of fewer building materials and labor to build, which becomes currently trendy type of house. You can lower the container house cost by DIY or renovating shipping container home.
- Durable
One of the advantages is that shipping container home manufactured in corten steel, is designed to be structurally strong and incredibly rigid. Not only does their steel made from this weather-tight steel make shipping container homes better withstand the inclement weather conditions, the steel construction also makes them much stronger.
Additionally, due to a concrete foundation, some shipping container homes have a capability to withstand wind speeds of 150 mph!
- Quick to construct
Some shipping container home manufacturers can create a container house in less a month, especially for the prefab container houses manufacturers who can help you avoid hefty construction costs and build the prefab houses off-site.
-Modular homes
Shipping container homes can either be made up of single 20' or 40' container, or a mix of them, which are easy to modify. By welding together multiple shipping containers, a larger home including garden, a dinning room, living room, a second floor can be created.
- Easy to be mobile.
With the features of durability and modular nature, these mobile container homes are easier to be transported and moved in case of disconnecting from utilities.
-Shipping container water tightness
As shipping container is originally built for loading and transporting cargo across the ocean, with that in mind, they are manufactured with integrated heavy duty door seals for water resistance. What's more, the measure to be taken is that most reputable re-sellers will test the seals before shipping container house for sale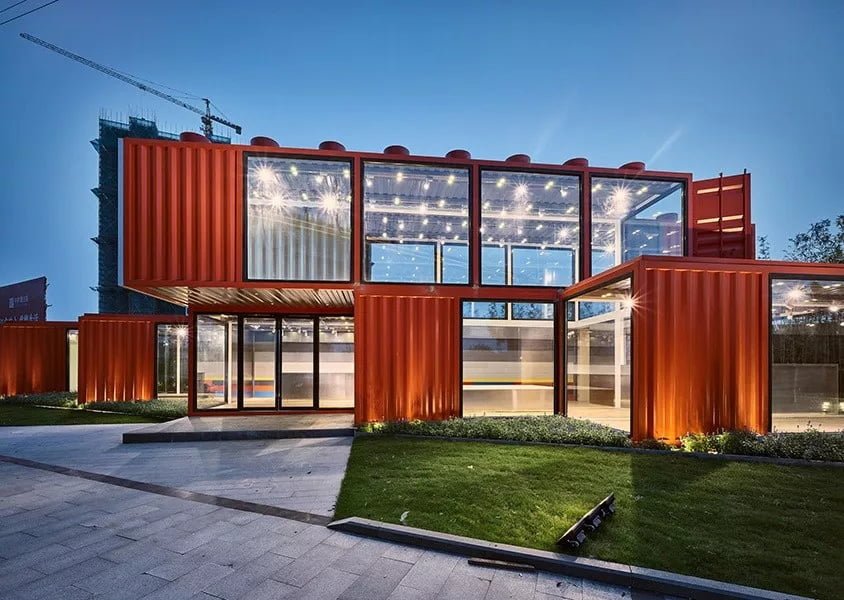 2. Disadvantages of shipping container homes

Now that you have a brief understanding of the benefits of container homes, it is also important to be familiar with the container house disadvantages listed below.

- Obtain the building permits

It may be difficult to obtain the building permits in some regions that need to have regulations in place. It is to consult the local city planning office for more information about building codes, zoning restrictions, and permitting requirements for container housing.

- Some shipping containers are not always eco-friendly. Some sellers tout the used shipping containers as a great way for the upcycling, repurposing intention, while some buyers prefer to opt for the new containers homes. However, some used containers were used to have a history of freighting dangerous goods, such as the chemicals and other hazardous goods, which will make it become a less ideal choice for buyers.

- Modern appliances are necessary for living unless you tend to live off-grid. Then looking for a licensed electrician good at custom electrical setups for container house is a must, as well as the plumber for the plumbing work.

Whether you are thinking about creating a DIY shipping container home, or planning to buy from a prefab container houses manufacturers, understanding container house advantages and disadvantages really matters before investing and building a container home.

tag:

Container House Advantages and Disadvantages

,

container house manufacturer

,

Pros and cons of container homes